Company Profile
Greetings from the President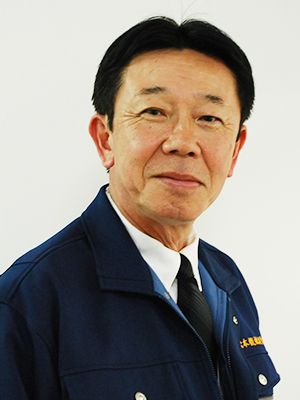 Thank you for viewing Matsumoto Machinery Works's website. Here, Matsumoto, the President, would like to address a few words.
We specializes in metal-bending. We deal with a wide range of bending such as induction bending, roll-forming and folding. Thanks to your support, we have succeeded in becoming a time-honored company with a 90-year-old history since its foundation in 1927, and have continuously done business with many customers.
As technology becomes more sophisticated and specialized, bending needs are also diversifying, and becoming more specialized and sophisticated accordingly. We are confident that we can respond to expectations from customers in such a time, as our technique and know-how are our strengths. We want to pave the way for the next generation by garnering even more trust from our customers by improving our technique, and always valuing this trust. Our company is about to reach its 100-year anniversary. We wish to continue moving forward, step by step, while protecting the foundation that we have created until now, and never losing our challenging spirit.
We would appreciate your continued support.
Matsumoto Machinery Works Co., Ltd.
company presidentRyohei Matsumoto