Advantage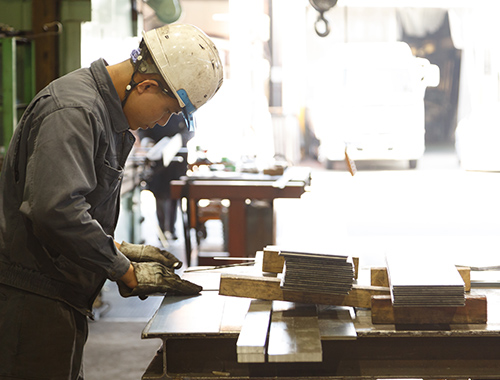 Our greatest assets are our specialization, techniques, know-how, and track record with bending machines
Our greatest advantage comes from our specialization in bending machines. We are able to respond to any types of bending demanded, from roll bending, folding, any type of steel sheet rolling, to induction bending and a number of other methods. Our continual progress has been made possible by leveraging the experience and techniques we have accumulated over time.
Our products are used in a wide variety of situations in both the public and manufacturing sectors. We strive to be a company that contributes to society by utilizing our particular set of techniques and know-how as much as possible.
Impeccable facilities capable of realizing products only we can make
The most important aspects of manufacturing are having capable facilities, sufficient skills to take advantage of those capabilities, and lastly, a product that only we can make. An example of this is our induction pipe bender. As a result of a lack of businesses implementing this facility, capable providers are also in short supply. We receives many inquiries from customers who know we possess the capabilities to carry out their requests in this area.
Our products excel in a role where strength and durability are required. Our induction pipe bender keeps the thickness reduction rate of a pipe's exterior to a minimum during the bending process.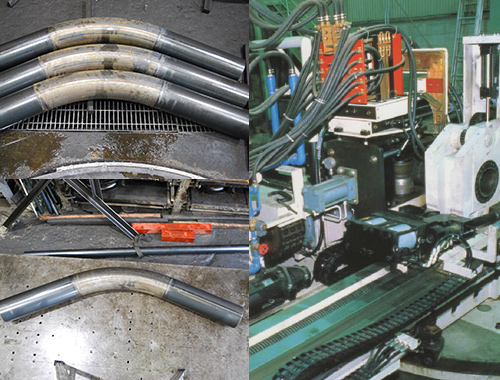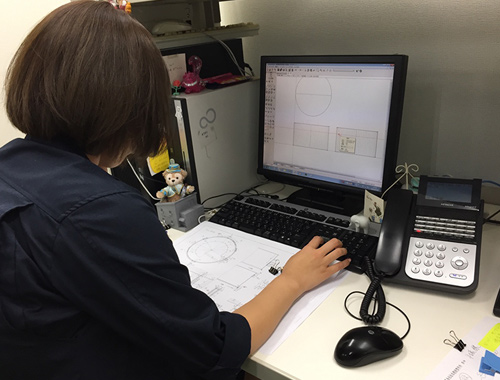 Making manufacturing more intelligent with 3D CAD
In addition to the induction pipe bender, We also receives high praise from customers for our 3D CAD technology. While it is necessary to prepare technical drawings for the bending process, the flat diagrams that were traditionally used were always insufficient in conveying the form of the completed product, leading to mistakes and misunderstandings.
These issues were solved by a full-scale adoption of 3D CAD. The three dimensional visualizations rendered by the 3D CAD software give a realistic depiction of the product prior to it being manufactured, drastically reducing the errors and misunderstandings that previously affected the process. Not only has this received praise from our customers for being easy to understand and accurate, it has also served our in-house development by contributing in the areas of prior examples and the accumulation of know-how. We plan to continue actively implementing 3D CAD applications in our manufacturing process.
We can reliably respond to order requirements ranging from the smallest of lots to varied items
In recent years, manufacturing trends have shifted from mass producing a small variety of products to small lots of a wide variety of products. In this market that creates varying needs, we are capable of responding to those needs, and can manufacture products without a standardized size in quantities as few as one.
We are capable of adapting to a wide range of materials, including iron, stainless steel, aluminium, copper, titanium, brass, and nickel, and also meet our customer's needs in a precise manner.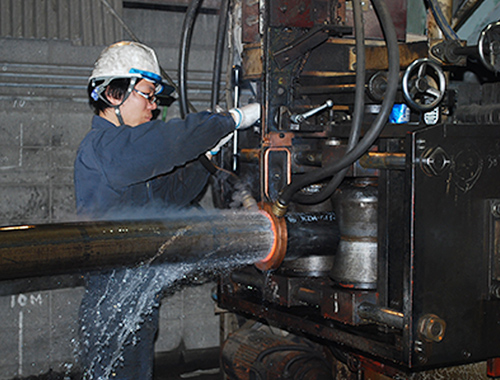 An over 90 year history of responding to the expectations and trust of our customers
Matsumoto Machinery Works was founded in 1927. We can exist for very long time because of your support, for which we are very grateful. Continually meeting the expectations of you may not seem to be the most ambitious of goals, however the large amount of trust we have accrued over the years is a tremendous asset.
In recent years there have been calls for more thorough compliance with workplace safety standards. Ensuring reliable materials and a safe working environment not only improves trust in business relationships, it also serves the invaluable function of protecting employees. This issue is a top priority for us, as we regularly invite professional consultants to perform safety training, and are constantly seeking to improve the safety of our working environment.
As a result of these activities, we have thankfully reached a state where our customers place more trust in us, and we are more worker-conscious. As we approach our 100th year of service, we will continue to work towards increasing our value by furthering our reputation as a trustworthy company.